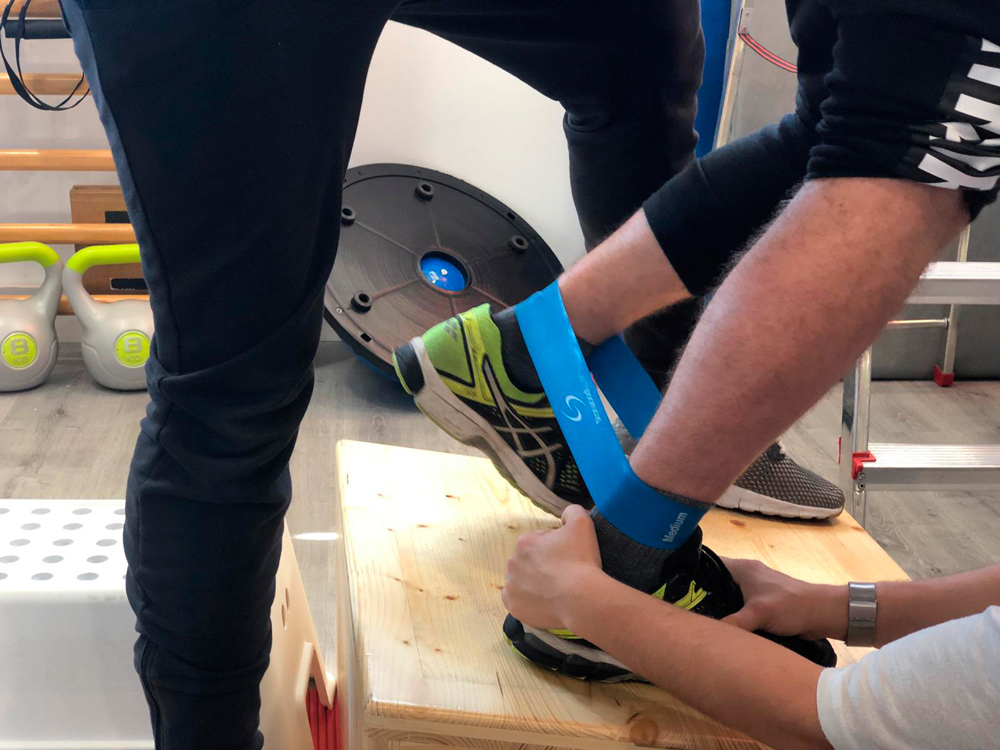 Programme for gait and balance rehabilitation at CEN
At the European Neurosciences Center (CEN), we have developed a rehabilitation protocol for people who, after a brain injury, present problems affecting balance and gait
Both this protocol, and the protocol in place for arm and hand rehabilitation are based on four fundamental pillars:
The best scientific evidence available and advances in the field of neurorehabilitation.
Our highly professional team who have extensive training and clinical and research expertise in this field.
State-of-the art equipment and resources, including robotics and the latest technologies. We are equipped to treat a wide range of neurological disorders, from the mildest to the most severe presentations.
An objective assessment protocol. The entire rehabilitation protocol will be accompanied by objective assessments used to evaluate changes and improvements. In short, this is our guarantee that what we do works.
1. What does the best evidence tell us regarding the rehabilitation of balance and gait?
There is evidence that demonstrates that an increase in therapy intensity, compared to therapies of lesser intensity, results in a faster recovery of selective movements, a more comfortable and faster gait speed, improved walking distance, improvements in muscle tone, improved balance in sitting and standing, improved performance of the basic activities of daily living, and improvements in levels of anxiety and depression. For this reason, we, at CEN, stand as pioneers in Spain and represent the centre of reference for the implementation and training in intensive therapies in neurorehabilitation and for the design of intensive therapy protocols: https://www.eneurocenter.com/en/why-an-intensive-and-specialised-rehabilitation/
Training postural control using visual feedback while working in standing on a force platform has been shown to improve the balance of patients. At CEN, we incorporate the technical resources which enable this specific work on balance, using the CoRehab, Riablo and Back in Action devices:
Balance training while performing different activities has been shown to improve balance in sitting and standing, and improve the execution of activities of daily living. At CEN, we have incorporated the only 3D dynamic weight suspension system in Spain: the Rysen system by Motek, which enables patients to practice different balance activities with safety and confidence, in an enriched and stimulating environment
Treadmill training with body weight support has been demonstrated to improve comfortable gait speed in patients. Also, training on a treadmill, without weight support, is more effective than conventional therapy for improvements of maximum speed and stride length. To offer this type of training, at CEN we use a CMill treadmill by Motek which incorporates both virtual reality and an instrumental treadmill for designing stimulating exercises for our patients
https://www.youtube.com/watch?v=OSbEi8vW3XU
Robot-assisted gait training has been shown to be effective for patients who are unable to walk independently, to improve their comfortable walking speed, their maximum gait speed, walking distance, heart rate, balance in sitting and standing, walking skills, and the execution of basic activities of daily living, compared to conventional therapy (including overground ambulation training). At CEN we have incorporated the most advanced gait robot: the Lokomat by Hocoma
Circuit class training (CCT) has been found to improve distance and speed of gait, balance in sitting and standing and walking skills. At CEN we perform this type of exercise in our state-of-the-art gymnasium, where patients practice a multitude of exercise for improving coordination, balance and strength
Muscle strength training for the most affected leg, or for both legs has been shown to increase muscle strength, improving patients gait, in terms of cadence, symmetry and stride length. A very important part of the protocol of intensive therapy of CEN is based on strength training, for which a number of strategies are used:
Aerobic resistance training has been found to increase the maximum oxygen consumption, the respiratory function (in terms of forced expiratory volume in the first second and expiratory flow per minute) and patients' workload. In our gymnasium we have several aerobic training devices, such as the rowing machine, elliptical, exercise bikes, etc
The combination of aerobic resistance training and strength training has been shown to improve selective movements, the muscle strength of the most affected leg, comfortable gait speed and the maximum gait speed, walking distance, the maximum oxygen consumption, the heart rate at maximal effort, balance, the level of physical activity in daily living and patients' overall quality of life. The professionals at CEN have developed specific HIIT programs (High Intensity Interval Training) which are focused on the combination of strength and aerobic training
Electrical stimulation of the most affected leg improves selective movements, muscle strength, resistance to passive movement and gait skill. For this reason, at CEN we have state-of-the-art electrostimulation devices as part of our work protocol
2. Professionals at CEN
The professionals at CEN have many years of practice in intensive therapies, using both robotics and the latest technologies in their treatments. Besides applying the best available scientific evidence, we have extensive experience in the practice of different techniques, obtaining very positive results, and learning how to adapt our treatments to our patients' needs.
At CEN we believe in transparency, and welcome you to consult our resumes which cover both our professional experience and training:
José López Sánchez y Cristina Vázquez González
Because it is important to know the person who will treat you, always request information regarding the CV of the therapists who are going to treat you.
3. Material resources
We have the very best material and technical resources available, including robotics and the latest technologies, to enable us to implement the appropriate treatment and intensity achieving superior outcomes with a wide selection of patients, ranging from those with more severe disorders to patients who present mild and more specific problems.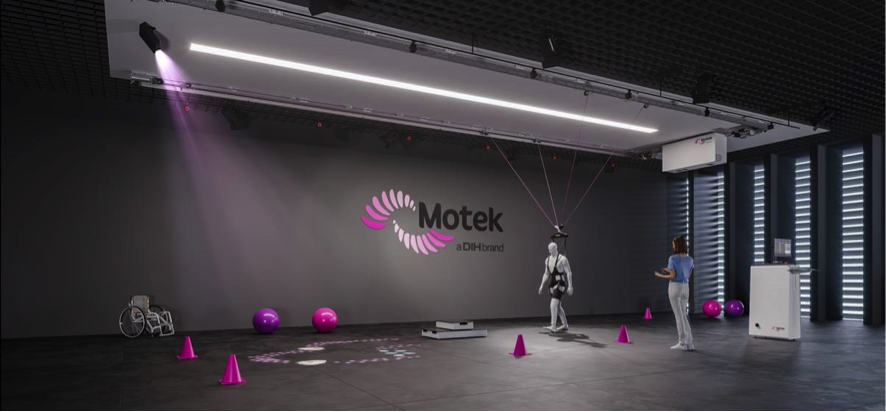 4. Objective assessment protocol
We perform a complete assessment using:
Motor control scales, kinematic and kinetic studies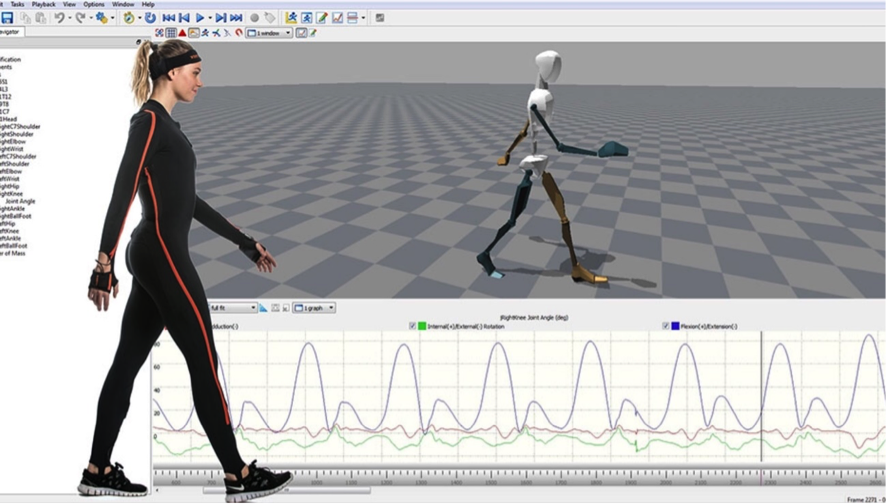 Muscle strength assessments using dynamometry and electromyography.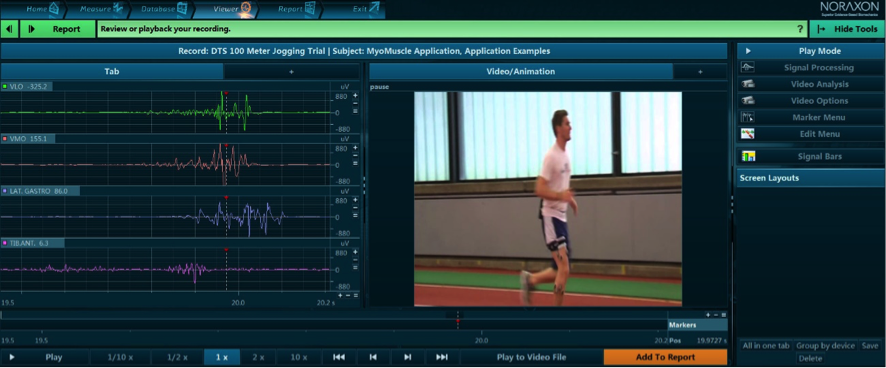 Sensory examinations (deep and superficial sensation).
Evaluation of activity limitations: using objective assessment scales.
Evaluation of participation restrictions in activities of daily living.
Video recordings.
The results of these assessments are useful for us to propose activities in the rehabilitation programme targeted at promoting our patients' strengths and improving their weaknesses.
We perform weekly assessments which enable us to objectively monitor the result of our interventions. These reassessments are a strong source of motivation for patients, who can clearly and objectively keep track of their improvements.
We believe that it is essential for the patient and their family to receive regular updates regarding the progress of their recovery, thus guaranteeing the quality and effectiveness of our treatments.
Please do not hesitate to contact us If you require any further information:
CEN, Centro Europeo de Neurociencias S.A
Avenida de la Osa Mayor 2, 28023 Madrid.
Email: info@eneurocenter.com
Web Page: www.eneurocenter.com
Telephone: 91 7370557
Mobile phone and WhatsApp: 686528717