EVIDENCE BASED PRACTICE AT THE EUROPEAN CENTRE OF NEUROSCIENCES.
At the European CEN Neuroscience Centre, we base our interventions on evidence-based clinical practice. This ensures that our therapeutics are of the highest quality based on three fundamental pillars: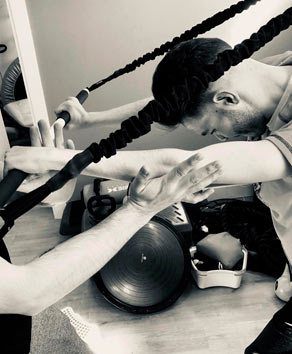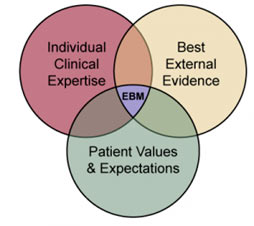 Best research evidence: As we have already mentioned in previous publications in our blog at CEN, we base our interventions on the best available evidence. However, research and investigation around the world is a continuous process in search for more and better forms of treatment and here at CEN we strive to keep up to date with new developments in our research field by attending the best international conferences such as the Toronto Rehabweek. The latest advances in neurorehabilitation were presented at this congress and we were able to learn about them first hand, talk to their creators and even establish useful links with potential collaborators. The search for the best evidence in neurorehabilitation is a priority in CEN to which we consistently dedicate several hours every day, making sure we are up to date with all the advances and treatments.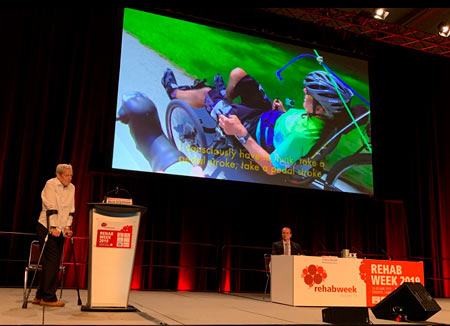 Clinical Experience and resources: All CEN professionals have extensive clinical experience in neurorehabilitation, and have additionally trained and gained further professional experience internationally. Out of the 20 years of experience working in the neurorehabilitation field, the last 5 have been dedicated exclusively to the attainment of intensive therapy protocols, in Switzerland and other countries in America, Asia and the Middle East. We have trained in intensive care therapies in Switzerland, USA and England and we have been able to combine techniques such as CI Therapy (one of the most scientifically proven therapies) with the latest technologies and robotics applied to neurorehabilitation and all thanks to our work in "Cereneo" and our collaborations with instructor and expert consultant "Hocoma". We have worked with the systems of the best worldwide companies such as Hocoma, Tyromotion, Aretech, Bioness, Qualysis, Motek, etc., and finally, we have equipped CEN with the best technologies for rehabilitation, based on our clinical experience, the best scientific evidence and the preferences of our patients. The material resources available to us cover all types of conditions and any patients with neurological deficit and they complement perfectly well other types of interventions that we carry out in our intensive treatment protocols.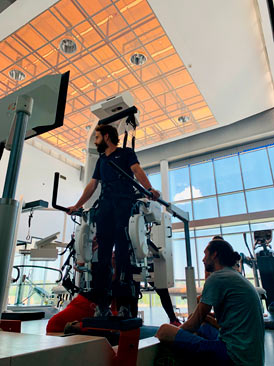 – Patient characteristics, values and preferences: The patient, his values and preferences and his family, are key elements in our interventions. As part of our commitment we take these aspects into account both in the daily treatment and all the information which is provided to them as well as in the design and planning of our interventions. At CEN, the patient and his family are an active part of the recovery process, empowering them to make decisions about their treatment and making them participate actively respecting always their values, preferences and culture. For this reason, the duration of our initial assessment protocol is 5 hours 1 of which is dedicated to meeting with the patient and his family to share with them the data of the assessments and to explain the treatment options available as well as assisting them in the processes of decision making. We put forward all the therapeutic options that are available in each individual case based on the best evidence and our professional experiences and it will be the patient together with his family whom, based on his preferences and values, choose the ones that best adapt to his particular situation.